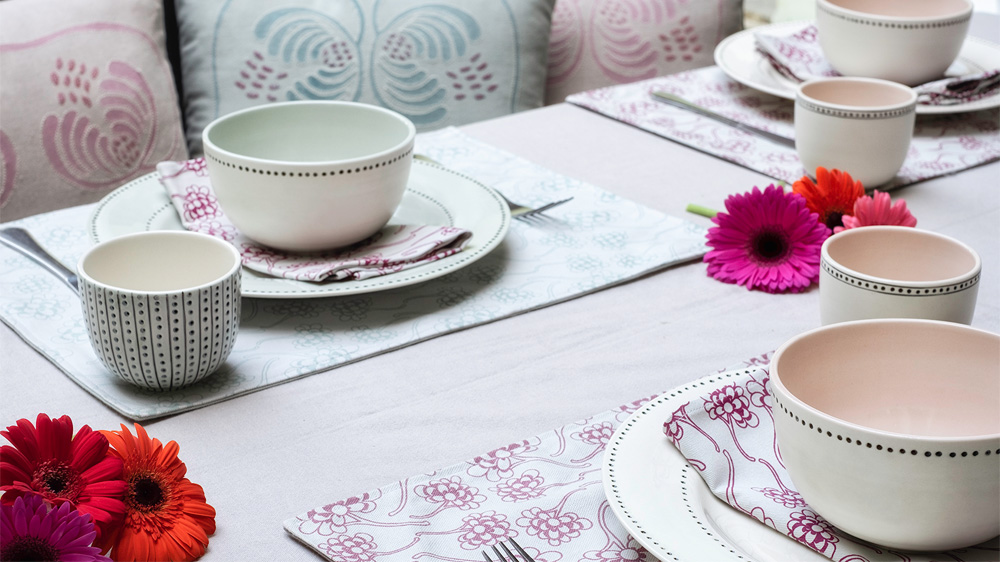 Tallentire House is an interiors and lifestyle brand passionate about sustainable luxury, with a craft-focused and timeless approach to modern living.
Working from Galle on the southwest coast of Sri Lanka, all our collections are designed in-house by textile designer and ceramicist Lindsay Taylor and made by master weavers, embroidery circles, and textiles and ceramics mills across Sri Lanka and India.
Visit our lifestyle store at 51 Pedlar Street, Galle Fort's central shopping avenue; a 350 square metre space filled with quality designer fabric by the metre (100% cotton twills, voiles and canvas), homeware collections, loungewear clothing and ceramics.
If we don't have what you're looking for in-store, our locally-based stitching unit can make to order, with a turnaround time of three days. And, with our expert and friendly staff who are committed to delivering excellent customer service, we can deliver to your residence, hotel and worldwide.
We also offer a full interior design service for hotels, restaurants and private villas and count some of the finest properties along Sri Lanka's coastline as our clients.
We love bespoke commissions and can even design and manufacture fabrics and soft furnishings exclusively for you – Tallentire House from start to finish.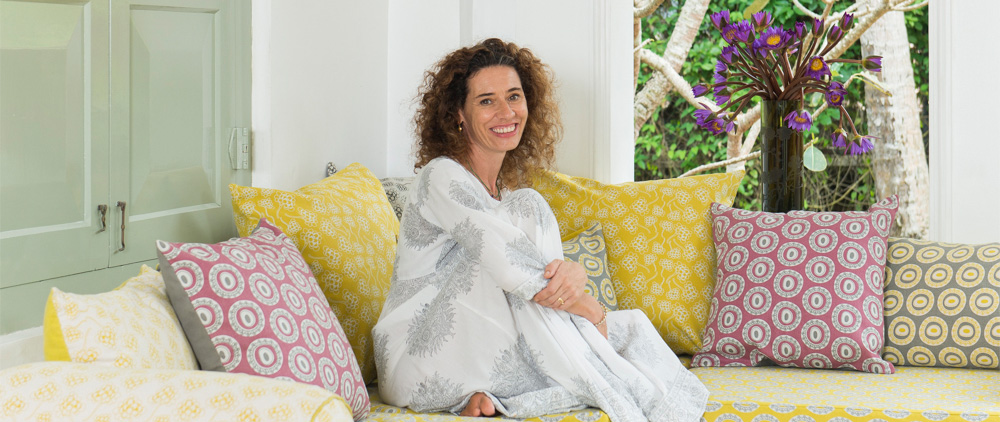 Eight years ago I came to Sri Lanka on holiday with my family and immediately fell in love with the island: the people, the culture, the beaches, the pace of life. We bought an old falling down house in the antique part of Ahangama, on the southwest coast and spent a year redesigning, extending and renovating it.
When it came to furnishing the house I delighted in the antique furniture, brass pots, old floor tiles available to buy and spent hours rummaging around antique shops, craft workshops and scrap yards. I was amazed however to find that the selection of fabrics and home textiles available was extremely limited and somewhat uninspiring. Tallentire House is a direct response to that real need for good quality designer fabrics at affordable prices here in Sri Lanka.
Tallentire House launched in 2015 with a collection of 100% cotton fabrics: twills, voiles and canvas – sold both by the metre and made up into a fantastic array of products for the home. There are now two mainline collections – one, bright and bold; the other more muted in colour palette – which have been designed to allow you to mix and match pattern and colour to add warmth and life to your home.
The fabrics are all designed by me and then screen printed in India before being shipped over to Sri Lanka. Everything is then stitched here by a talented group of local female tailors working from home. I have always wanted to live in close proximity to my production in order to develop products and designs more efficiently and in a more organic way.
Since our launch three years ago, our product offering has expanded to include loungewear, ceramics, tableware, lighting and furniture. This is just the beginning, and I look forward to sharing more with you as we develop.
Lindsay Taylor
Founder & Creative Director of Tallentire House
Our core collection of cotton fabrics is designed by Lindsay Taylor in Sri Lanka and then woven, mill-dyed and screen printed in the South of India.
After importing them into Sri Lanka, the fabrics are then made into a beautiful range of products by talented female tailors in our stitching unit in Ahangama.
We pride ourselves on quality and believe in making things the right way. We don't cut corners: Accurate pattern matching, quality YKK zips, French seams in our clothing – it all takes longer and costs more, but it is worth it.
Our products are made to last!